We Look Into the History, the Tournaments, and the Amazing Educational Outreach That Have Made the St. Louis Chess Club One of the Best in the World.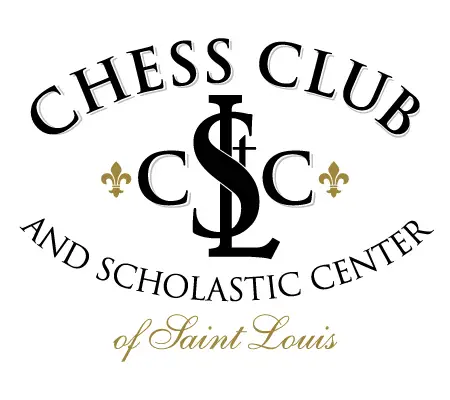 Saint Louis, Missouri, is now known as the U.S. capital of chess, but it wasn't always that way. In fact, the city earned this title fairly recently. One of the reasons it's become known as a must-visit city for every chess aficionado is the St. Louis Chess Club – an organization that's one of the biggest and best chess clubs in the world. How did it get to be so? Let's go back a few years and look at the chess club's history.
The Club's History
We've always recommended to our readers that if you don't have a chess club in your area, take the initiative to start one yourself. That's exactly how the St. Louis Chess Club and Scholastic Center got its start back in 2008.
When financier Rex Sinquefield retired and moved back to his home in Missouri, he discovered that there wasn't a chess club in the city. He told Forbes magazine, "I just wanted a chess club. I thought it'd be nice to have a chess club in Saint Louis." The rest, as they say, is history.

The official mission of the St. Louis Chess Club is to "maintain a formal program of instruction to teach the game of chess and to promote and support its educational program through community outreach and local and national partnerships to increase the awareness of the educational value of chess."
St. Louis Chess Club: A World-Class Reputation
Ten years since its inception, the organization has grown into one of the foremost chess clubs in the country. Far from simply attracting locals who are excited to improve their chess skills or match off against worthy opponents, the chess club of St. Louis has become a magnet for chess experts from around the U.S.
Coach Susan Polgar moved her chess team from Texas Tech to Saint Louis's Webster University in order to be in proximity to the club. Alejandro Ramirez also relocated to Saint Louis in order to coach the chess team at Saint Louis University. High-ranking players like Fabiano Caruana and Hikaru Nakamura have also moved to the city – all because the St. Louis chess club has turned the city into an American chess hot spot.
Chess Hall of Fame
Another noteworthy item that brings chess fans from around the world to Saint Louis is the World Chess Hall of Fame, which happens to be located directly across the street from the Saint Louis Chess Club. Founded in 1984, it was located in New Windsor, New York before being moved to Washington D.C. in 1992. In 2001, it shifted south to Miami before closing in 2009.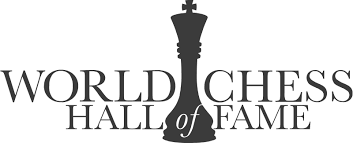 It was then that Sinquefield stepped up and paid to move the entire museum to its current location in Saint Louis. Since then, chess lovers of all ages have been able to converge there to enjoy various exhibitions, workshops, and performances. Collectively, the World Chess Hall of Fame and the Saint Louis Chess Club are known as the Saint Louis Chess Campus.
St. Louis Chess Club Achievements
Over the years, the St. Louis Chess Club has built a solid reputation as one of the most renowned chess clubs in the world. After the 2009-2010 U.S. Championships, the United States Chess federation named the Saint Louis Chess Club as the 2010 Chess Club of the Year. Just four years later, in 2014, the U.S. Senate declared Saint Louis the chess capital of the United States due to the exhaustive work the Saint Louis Chess Club and World Chess Hall of Fame has done to promote the sport and bring world-quality players to the city.
Grandmaster-in-Residence
One of the ways the Saint Louis Chess Club differentiates itself from many others is with its Grandmaster-in-Residence program. The Resident Grandmaster lives next door to the chess club and provides lessons, gives lectures, and takes part in the scholastic chess camps held by the organization. Past Resident Grandmasters have included Ben Finegold, Jennifer Shahade, Anna Sharevich, Elshan Moradiabadi, and Yaroslav Zherebukh.
Saint Louis Chess Club Basics
The chess club itself is a sprawling, 6,000 square-foot center that features an amazing tournament hall that hosts world-class competitions (which we will discuss in more detail in the next section). It also has a chess library and a space for members to gather and play casual games.
Players of any skill level are welcome to the campus, and it holds free classes and lectures to help people learn more about the skill and history behind the game. People can also take private lessons to take their playing ability to an entirely new level before their next tournament.
The Saint Louis Chess Club functions as both a community center for chess lovers to come together and share their love of the game, as well as an outreach organization to help bring chess into the community at large. We'll discuss more about the Saint Louis Chess Club's outreach initiatives, as well, but first – on to the tournaments!
The St. Louis Chess Club Tournaments
Although the St. Louis Chess Club hosts all of the major U.S. Championship events, it also ensures that more casual players have the opportunity to get competitive, as well. In addition to their closed tournaments, they also host open tournaments that aren't restricted to invited players. The club holds specific special tournament events (which are listed on the calendar on their web site), as well as regularly-scheduled weekly tournaments on various days of the week. They also host a Scholastic Grand Prix, which is a tournament for kids.
As for larger events, the club hosts events such as the Saint Louis Rapid & Blitz, a Fall as well as a Winter Chess Classic, and an annual GM/IM Norm Tournament. They also host the annual Sinquefield Cup – a tournament named after the Saint Louis Chess Club's founder.
Sinquefield Cup
First held in 2013, the Sinquefield Cup is an invitation-only chess event that pits some of the most elite chess players from around the world against each other. Competitors in the tournament play through nine rounds, after which the winner is awarded $300,000 in prize money, points towards the Chess Grand Tour, and is named Sinquefield Cup Champion.
Educational Programs
The St. Louis Chess Club doesn't only focus on hardcore chess players, however. The organization is also known as the Chess Club and Scholastic center of Saint Louis – and for good reason. As its mission statement indicates, the club was also founded with the intention of increasing awareness and educating people about chess.
To do this, the club offers a number of educational and outreach programs to get kids and non-chess players interested in the game. The leadership of the chess club believes that chess helps teach kids skills such as planning ahead, setting goals, sportsmanship, and critical thinking through an activity that's fun and entertaining. The outreach programs they host to help encourage young and new players to take part include:
School Programs
The Saint Louis Chess Club works to support parents, teachers, and students with resources and information about how to start their very own school chess programs. This allows kids to add chess into their other in-school or after-school endeavors.
Field Trips
Kids love field trips, and a trip to the St. Louis Chess Campus to visit the club and the Hall of Fame is the perfect educational adventure to get kids interested in the game of chess. They can enjoy a tour of the club's world-class tournament hall and even receive an introductory class led by a real chess Grandmaster. If a teacher is searching for a field trip destination that's not the same old place they take their students year after year, the Chess Club and Scholastic Center of Saint Louis provides an excellent alternative.
Boy Scouts of America Chess Merit Badge
The Boy Scouts added the Chess Merit Badge to their lineup in 2011, and the Saint Louis Chess Club is proud to offer a one-day workshop to help scouts obtain this badge. There, they'll meet other scouts who love chess, learn about chess around the world, pick up a few pointers, and discover ways they can participate in other chess-related events through the club.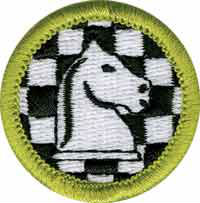 Private Lessons
For those who know absolutely nothing about chess, as well as those who are familiar with the game but who would like to get better, private lessons are available. They can be scheduled with teachers who boast a wide range of skill levels – all the way up to experienced Grandmasters.
Chess Summer Camps
For kids who are truly interested in chess, a day at the St. Louis Chess Club Chess Summer Camp is just the ticket. Camp-goers will learn how to properly set up their chess board, the basics of play, chess language, as well as basic tactics, strategy, and technique. Kids who don't want to devote an entire day to chess can also attend for just a half day.
Charity Golf Tournament
To fund its many scholastic endeavors, every year, the Saint Louis Chess Club hosts a Charity Golf Tournament. Sponsorship levels run from $300 (for a Hole Sponsor) to $10,000 to be a Platinum Sponsor. Lunch and cocktails at the tournament are $50 per person. The money raised goes to help the more than 30,000 students the club has served through its in-school and after-school chess programs.
St. Louis Press Club Prices
Visitors to the St. Louis Chess Club are permitted one free visit, but after that, you'll need to become a member:
For local adults, the annual price to become a member of the St. Louis Chess Club is $100.
For adults who live more than 50 miles away, the rate drops to $50 a year.
A family membership is $150 annually.
Adults can also pay a monthly membership fee of $15 or get a day pass for $5.
To help encourage junior membership, the dues are significantly less for students under 21:
For locals, an annual membership is $50.
Students who live more than 50 miles away pay just $20 a year.
Meanwhile, a monthly student membership is $10 a month, while a student day pass is $3.
For those who are interested in lessons:
Rates range from $25 to $75 an hour depending on the experience level of the teacher.
For those who are interested in tournaments:
The entry fee for tournaments depends on the event, with some costing as little as $5 to enter and others costing as much as $80. Players who are U.S. Chess members can enter some tournaments for free, while those who are Grandmasters and International Masters get free entry into others.
In Closing
If you live in the Saint Louis area and love chess, you're absolutely missing out if you're not taking part in the Saint Louis Chess Club. Even if you don't live nearby, the club and its campus are absolutely worth a visit. How many players can say they've visited the Chess Hall of Fame or heard a lecture or even taken a lesson given by one of the world's most elite Grandmasters? At the chess club of Saint Louis, you have the opportunity to do it all!
Contact Information:
Saint Louis Chess Club website: Saintlouischessclub.org
[email protected]
(314) 361-2437