Our Review of the Denver Chess Club – the Biggest and Oldest in All of Colorado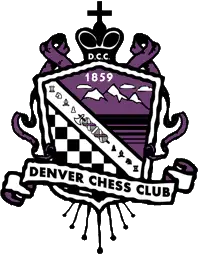 There's no doubt about it: the Mile-High City certainly boasts plenty of fresh air and outdoor activities for hikers, skiers, kayakers, and mountain climbers. But what about those of us who want a work out in – to quote Blaise Pascal – "the gymnasium of the mind?" The Denver Chess Club makes this possible for chess lovers throughout this beautiful city by giving them a place to bring their chess sets for some hardcore brain-training.
History
The Denver Chess Club doesn't just get bragging rights for being located in one of the most breathtaking parts of the country; it's also the oldest and largest chess club in the state of Colorado. It was founded in 1859 by William Byers. He was one of the biggest promoters of the city during a time when investors were trying to convince people to move west.
Byers worked hard to kick Denver off to a booming start. In addition to founding the chess club, he also founded Denver's first newspaper, the Rocky Mountain News, in 1859 – just a few days after he arrived in the city, in fact. Ever creative, he had written most of the stories for the first edition before he moved from Nebraska (relying on reports coming out of Denver and filling in the rest with his imagination).
It's safe to say that Byers' vision of Denver as the "Queen City of the Rockies" certainly came to fruition. Today, it's one of the largest cities in the country and the Denver Chess Club is still going strong.
A Diversity of Members
One of the things members of the Denver Chess Club like best is how the group gives them the opportunity to face off against a variety of different players. Members range in age from young children who are just learning to play from older players who have been honing their craft for many decades. Denver Chess Club president Brian wall told 9News that meeting with chess lovers in the basement of a church makes members feel as though they're part of a "secret club." We suppose it's kind of like "Fight Club," but with less bruises involved…and everyone is allowed to talk about the Denver Chess Club.
Tournaments at the Denver Chess Club
A chess club wouldn't be great if it didn't host some amazing tournaments, and the Denver Chess Club is no exception. Take a look at their calendar and you'll find an entire lineup of past and upcoming events.
The club hosts monthly five-round Tuesday night tournaments that cost members $6 per night or $20 to play in every round. For non-members, the entry fee is $8 or $30 for all rounds.
Every year, the club takes part in the Denver Open, a five-round Swiss system tournament. The Open is $45/$50 for members (depending on if they choose early registration); the entry fees jump to $55/$60 for non-members. Other major tournaments held annually are the Martin Luther King tribute tournament and the Fall Classic.
The club also features a variety of special events such as their July Blitz and Boogieman Blitz (held, naturally, on Halloween). Anyone interested should check out their calendar to see which events are coming up next.
Players (both members and non-members) who take part in tournaments earn tour points and can check their rating on the Denver Chess Club's website. At the end of the year, prizes are awarded for the top players in each rating class.
Denver Chess Club Database
The website for the club hosts a useful database on which users can search for chess games from around the state of Colorado, as well as the entire world. Players can also upload games to make them part of the searchable database. Currently, games are only searchable by name, but the club has future plans to improve the data and make it searchable by factors such as the date the game was played, rating, opening, position, result, and more.
Membership Costs
If you live in the Denver area and are interested in becoming a member of the Denver Chess Club – there's good news! They're always accepting new members and you can join or renew your membership via their website. A three-month membership costs $17 and a six-month membership is $28. Joining for an entire year gets you the most chess club bang for your buck; it'll cost just $45.
Once you're a member, you automatically get discounts on all Denver Chess Club-sponsored events. Membership also enables you to play in the club championship, which is held at the beginning of each year. The club encourages interested members to run for officer positions on the club's board of directors or get involved and submit their ideas to make the club an even better place for everyone. For those who have no interest in running for a leadership position, membership allows you to vote in board elections.
Want to Drop In?
For those who are interested in dropping by for a visit or joining the club, weekly meetings happen every Tuesday night from 6:30 to 10:30 p.m. You'll find the club members meeting at the Hope Fellowship Christian Reformed Church at 2400 S Ash Street in Denver.
Not sure if you want to play? No worries! Some people drop in just to watch others play. Just like the folks that live in the mountain city where this club resides, the Denver Chess Club is about as laid back as they come. Stop in and play or just kick back, relax, and observe. Fun and camaraderie is, after all, what chess is all about.
Contact Information:
Denver Chess Club website: DenverChess.com
DCC President Brian Wall
Email: [email protected]
720-646-9258
Chess Clubs: Learn What Makes a Chess Club Truly Outstanding.